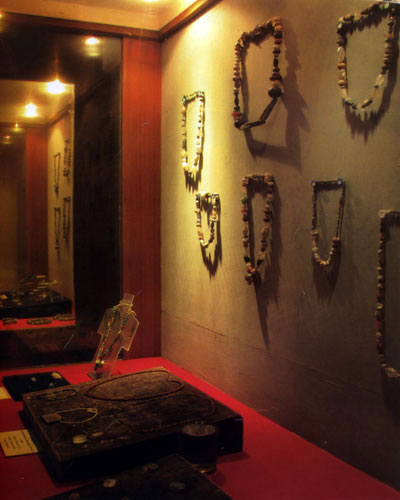 The Glittering Cultural Heritage of Krabi
The ancient community of Krabi dated back no less the 30,000 years to prehistoric time. Khuan Luk Pat, the Mound of the Beads, presently located to the back ofWatKhlongThomMuseumis another important archeological site with evidence of the prosperous civilization in the area. The Sun God Bead is one of the rare beads of the world.
Best time to visit : All through the year
Best period of the day : 9.00 to 16.30 hrs.
How to get there : From Krabi, take Highway No.4 toKhlongThomDistrict. The watKhlongThomMuseum is about 1 kilometer from the District.