Tvorevina zanimljivih umjetnosti u crno po Thawan Duchanee, poznati tajlandski umjetnik, izložena je unutar skupine kuća na području Baandum muzeja. The 36 Kuće su ukrašene fin urezana drva, rogovi, i jedinstvene strukturni dizajn, while the masterpiece of this museum is the Maha Wihan displaying a collection of rare artefacts.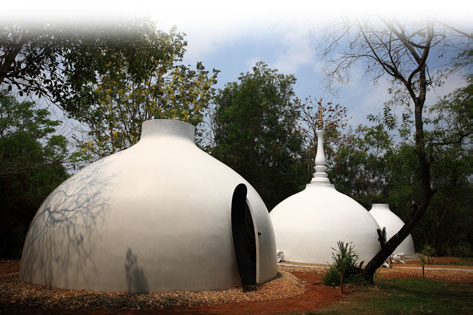 From Amphoe Mueang, take Phahonyothin Rd. and drive past the airport and Rajabhat University, and turn left at the "Baandum Nanglae" sign.
open to visitors for free.
You can visit every day (Monday – Sunday and public holidays.).
– The morning : open 9:00 do 12:00 am.
– The afternoon : open from 13:00 do 17:00 pm.
Baandam Museum (Thawan Duchanee)
414 mukati 13 Baandam Museum (Nang lae), Nang-Lae, Muang, Chiang Rai, 57100 Tajland.
Kontaktirajte nas: Tel: (66) 53 – 705 – 834
www.thawan-duchanee.com/index-eng.htm