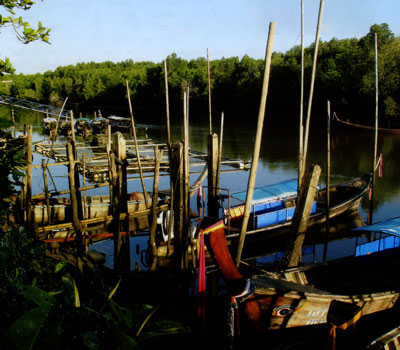 The Way of Nature

,

the Sustainable Way
Amidst the prosperity of the urban community that grew with time into a major tourist city ofKrabi, the charming lifestyle of the old time community remained onKlangIsland. Its laid-back atmosphere fascinates tourists who yearn for the good old days, with the riverine lifestyle, farm community way, coastal fishery, and famous handicrafts as well as folk life that continued unchanged.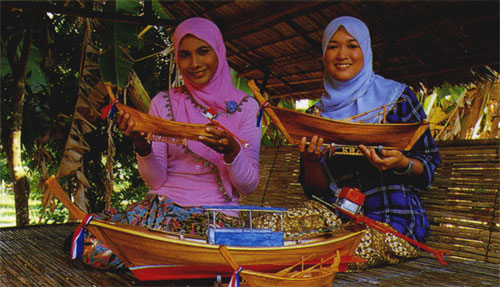 De beste tijd om te bezoeken : All year long,but the best period is from December to May
Beste periode van de dag : Morning and late afternoon
Hoe kom ik daar : From Thara Public Park,there is a shuttle boat costing 5 baht per person, or on hire for exclusive use at 20 baht,with taxi motorcycles waiting on the shore on hire at 150 baht for an island tour.