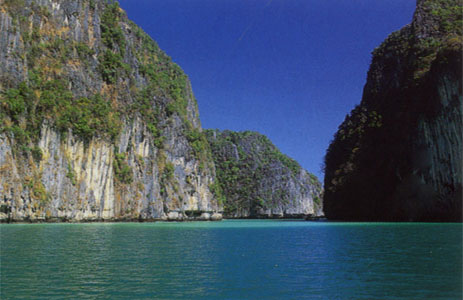 The Emerald Lagoon of the Andaman Sea
The Emerald lagoon of the Andaman Sea, Phi Phi Le Island not only boasts a fantastic limestone formations as castles in the ocean, but also a stunning aerial view of Maya Bay with white fine sand beaches and the seawater which sparkles at high tide in the sun as deep emerald lake. While at low tide, another scene can be observed as crab-eating macaques com down.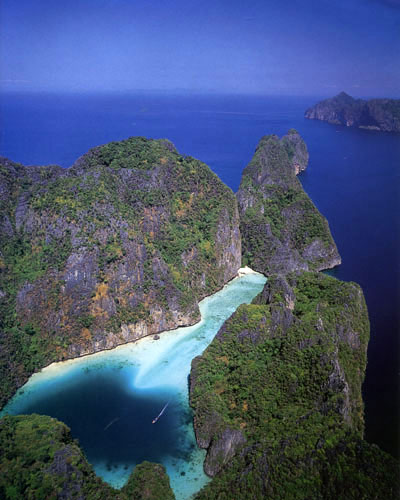 De beste tijd om te bezoeken : Late november-april
Beste periode van de dag : 10.00 naar 14.00 hrs.
How to ger there : Board a boat on hire at Ao Ton Sai Pier, for a tour of Maya Bay, tje lnner Sea of Phi Phi Le and the neighboring area, at 2,500 baht per dag