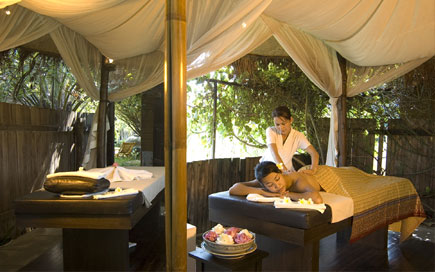 Living in a Museum
Once the cradle of world explorations and geographical discoveries, Ananda hoy Museo de la galera del hotel invita a los visitantes a explorar y descubrir el encanto irresistible de la Sukhothai - estilo y la arquitectura contemporánea de la colección particular de cerámica asiáticos edad que datan de período de Sukhothai.
los 34 rooms offering full amenities are surrounded by the scent of the ancient, total well-being and serenity, individual pavilions and stone-sculpted patios.
A true pleasure, a visual feast of designs, and talented professionals who have created an unforgettable hospitality style inThailand. Travel into the city from the hotel is only 5 minutes away and 15 minutes to theSukhothaiHistoricalPark.
Ubicación & Room Types..
www.agoda.com/asia/thailand/sukhothai/ananda_museum_gallery_hotel.html