Paragliding podél lehký vánek a prohlížení ohyb vodního toku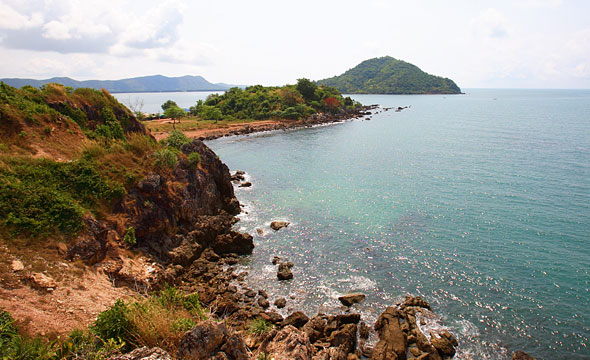 V den s jasnou oblohou, vítr fouká středně, Vlny shazovat do útesů Khung Wiman Beach, Je to skvělý čas, aby se vznáší nad mořem na barevné engineless křídla padákem. Otevři oči do nového úhlu pohledu se paragliding.
Oblast Khung Wiman na pláži, kromě toho, že známý pro své dlouhé pláže zakřivené, to také má dva pruhu ulici, která vede podél délky pláži je považována za nejkrásnější z východního Thajska. K dispozici je také oblast, ve které horské svahy do moře vytváří krásné scenérie a uklidňující atmosféru.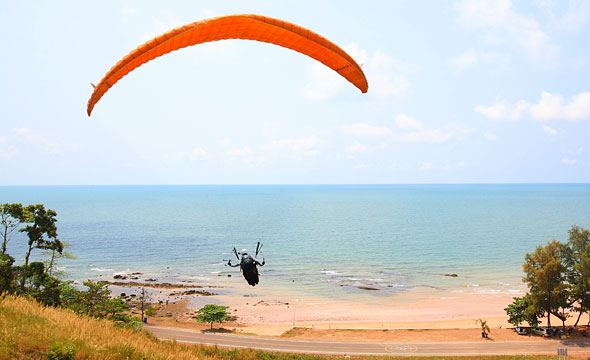 To je zastíněno řadou pláže vegetace; jako, beach sea-dub. Navíc, breeziness této lokality je velmi vhodná pro paragliding, protože činnost závisí na protivětru a teplejší teplota zemského povrchu vzduchu, aby vás zvednout ze země. Také prostorný pole vám umožní nastavit svůj padák nad hlavu, zatímco vysoký útes pomáhá blokovat silné poryvy větru před spuštěním do protivětru a zahájení. Pod padákem, po písku, viz úzké křivky zálivu a výhled na borovic spolu s smaragdovým mořem šumivých na slunci. Na svou stranu můžete vidět zelené hory a obdivujeme za chlazení vánek, jako byste byli v zemi štěstí.
Cestovní Info
Od města Chanthaburi, Take Highway 3 (Chanthaburi-Rayong) a pokračovat na dálnici 3399 až se dostanete na pláž. Však, budete muset obrátit na Thaiglider klub na schůzku.
GPS Umístění
N12 ° 36,31 ', E101 ° 52,46 '
Kontakt
Thaiglider Club +66 2895 8879 www.thaiglider.com
TAT Rayong Office +66 3865 5420 na 1 , +66 3866 4585
Informace : http://adventure.tourismthailand.org